by Matt Rosenberg February 25th, 2010
There are different ways to do what's called "public engagement," or getting group-produced guidance from constituents, members, or customers. Public-sector constituent engagement can begin with a common factual template and objective data which help participants understand the problem, or opportunity to be addressed. It can also be very helpful to actually quantify the feedback with a survey tool and produce a related final report which can then form a basis for better-informed decisions by leaders. Bias or predetermination must be avoided at all costs in public engagement work because that undermines credibility.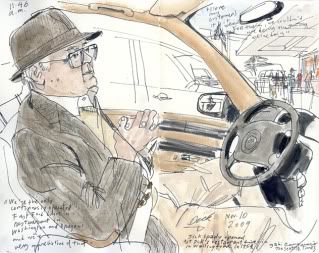 One such approach is in King County, Washington, home to a unique public-private program that involves Seattle and King County residents and workers with county government's decisions on important policy issues. It's called Countywide Community Forums, and draws participants from among 1,500 current registrants (most of whom sign up online here) to become "citizen councilors." There's no charge – ever – to participate and all registration information is kept strictly private. Periodic e-mails let councilors know when a new "round" of deliberations is scheduled; they then register more specifically to either attend or host a gathering of four to twelve people either in their home, a public meeting room or a coffee shop in their area (this option will be new as of Spring 2010).
All materials are provided in CCF's "Meeting In A Box" packet, and final surveys returned via pre-paid postal packets. Some councilors participate multiple times in a round by attending a small meeting, and then hosting one themselves to draw in new participants.
The CCF Web site features special sections that registered participants use to find a meeting near them. They are also encouraged to recruit new participants from their circles of friends, neighbors and acquaintances. Training sessions for hosts are being added, as are pre-booked public spaces and times for meetings, and partnerships formed with local coffeehouses where hosts can schedule meetings. Part of the aim, based on feedback to CCF from councilors, is to make it even easier and more convenient to set up a meeting.
CCF is underwritten completely by donations from public-spirited individuals, businesses, organizations and foundations. (We encourage and welcome your donation: information here on how to make a fully tax-deductible contribution to CCF via the King County Treasurer). One generous supporter is the Spady family of Seattle. It's the latest chapter in a long and rich history of community involvement by Dick Spady (portrait above, right), the founder in 1954 of the beloved and iconic Dick's Drive-Ins restaurants of Seattle. Mr. Spady has been profiled by Seattle Magazine for his citizenship work. In addition to books on civic leadership, he's also authored a concise Seattle Times op-ed describing how CCF can be a valuable tool for public input on tough decisions facing county government.
His sons John Spady and Jim Spady have also played a key role in the development of the CCF program. As did the more than 80,000 registered voters in King County who signed petitions for Initiative 24 to create CCF, which led to the King County Council's adoption of the program in September of 2007. In January of this year, I began working as the director of CCF, with an excellent team including citizen councilor coordinator emeritus Dick Spady, deputy citizen councilor coordinators John Spady and Carrie Shaw, and a CCF program manager at the King County Auditor's Office, Chantal Stevens, former Executive Director of Sustainable Seattle. Hers is an oversight position; she is independently hired by and working for the county to oversee the implementation and integrity of the program
How It Works
Two to three times a year, following regulations spelled out in a guiding county ordinance, a topic area is selected, and objective information prepared (including a video and written summary) for use in dozens of small group discussions held over a period of four (now six) weeks. Using a trademarked process, participants fill out an "Opinionnaire" survey, and all the surveys are tabulated as the basis for a final advisory report back to the county, representing the collective wisdom of the community.
Four rounds have been held since the program was enacted. The county's CCF document library is here, and includes topic videos, written issue summaries, Opinionnaires, and final reports. Focus issues have been transportation, county budget choices, strategic planning priorities, and public safety: law and justice. Here's a KIRO-7 TV report showing citizen councilors at work, plus another video, of testimonials from participants, and testimonials from State Auditor Brian Sonntag and Washington House Speaker Frank Chopp. Round 5 is coming this spring and will highlight strategy options for King County to build public trust, and improve public engagement strategies and customer service.
CCF's approach includes an emphasis not only smaller meetings and more relaxed settings than a large public hearing, but also on getting the conversation started with objective, unbiased factual materials. Here is part of the meeting packet which each participant in each small group considered: a written summary including objective, factual information on King County's demographics, crime and response times, incarceration, alternative sentencing and interventions, court operations, and budget. Expert perspectives can also help jump start the CCF small group discussions held in homes, workplaces and public spaces around the county.
For example, here is the Round 4 video of the panel discussion for Round 4 which was played at all the gatherings. of councilors. Distinguished panelists sharing their own perspectives were County Council members Kathy Lambert and Bob Ferguson, County Sherriff Sue Rahr, County Prosecutor Dan Satterberg, County District Court Presiding Judge Barbara Linde and County Superior Court Presiding Judge Bruce Hillyer. This is the Opinionnaire survey for Round Four, and the final section of the final report to the county.
Citizen councilors have told us they appreciate the opportunity to provide considered guidance to their elected officials, and meet with and learn from their neighbors in a comfortable setting. But an ongoing challenge is to make the process is more meaningful for a higher proportion of participants by better connecting inputs with outcomes. We are looking forward to our collaboration with the county in Round 5, and will have more to share here very soon. In the meantime, if you are not yet registered, again, you can become a citizen councilor here.